Pick Hammer 140mm x 40mm
$115.00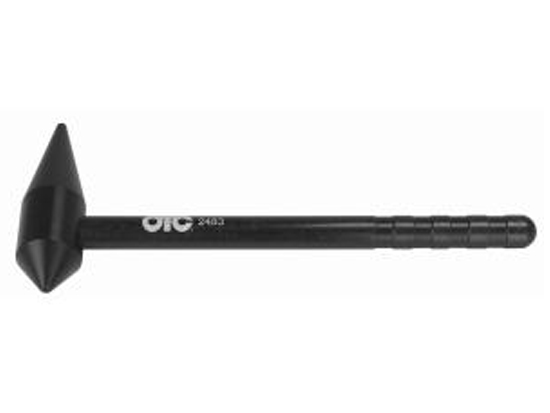 Many times the best choice to raise a dent is a pick hammer. The OTC 2483 140mm x 40mm Synthetic Pick Hammer is a great choice for body repair professionals. Our synthetic hammers have a narrow profile for raising dents that have little access - like adjacent to bracing, or a wide profile where a little more room exists. Either way, the OTC 2483 140mm x 40mm Synthetic Pick Hammer puts a professional solution in your hands. Non-Marring synthetic reduces the need for follow-up finish work, and is less likely to over-compensate. Great alternative for aluminum panel repairs. Get your OTC 2483 today!


Features
Durable non-marring Synthetic Construction.
Use to raise dents.
Perfect for recessed areas, or around braces.
Wide and narrow profiles.
140mm x 40mm.
Lifetime Warranty!
Product Dimensions: 12.5 × 5.5 × 1.5 in.
Product Weight: 0.6 lb.