Leak Tamer
USD $1,028.00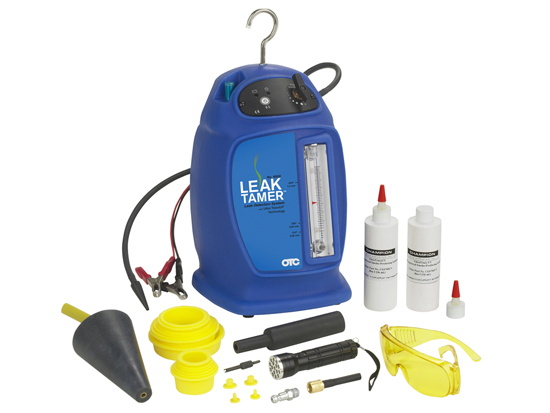 "Smoke Machine" used to test Evaporative Emissions Systems! Put better technology and portability in your shop with OTC's new and improved smoke machine. 80% of top codes can be diagnosed with smoke technology. This unit is half the size of its predecessor, but twice as mighty with more powerful features.


Features
UltraTrace UV® Dye -- the only OE approved solution.
Leak Tamer Unit.
White/UV Combination with Laser Pointer.
UV Glasses for viewing UltraTrace UV® dye.
Service Port Adapter.
Exhaust Adapter Cone.
Cap Plug Adapters.
Schrader® Removal/Installation Tool.
UltraTrace UV® Smoke-Producing Solution.