Hands Free Air Chuck
$68.00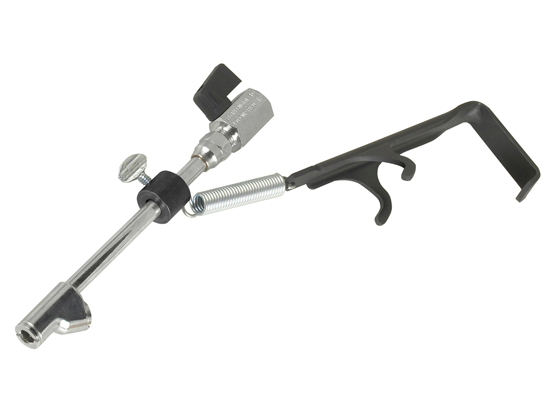 Hands Free Air Chuck used to inflate/deflate Tires. Helps to seat beads by attaching directly to the Valve Stem, leaving the Technicians hands free to manipulate the tiree on to the wheel flange.


Features
The Hands Free Air Chuck makes bead-seating a one-man job!
Perfect for applications where the tire valve is facing the floor while seating the tire bead, such as most dual-wheel configurations.
Hooks on the top bead seat of the wheel and the spring pressure holds the chuck on the tire valve pointing to the opposite side.
Ball valve included to allow inflation only when needed.